Image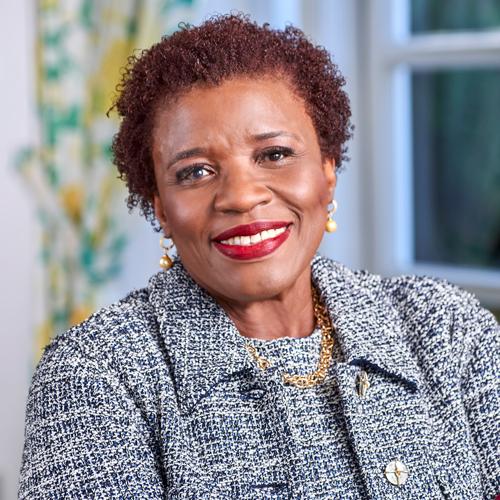 Michelle Foster
President and CEO
The Greater Kanawha Valley Foundation
Dr. Michelle Foster is the President and CEO of The Greater Kanawha Valley Foundation (TGKVF), a philanthropic leader that helps donors, nonprofits, and other collaborative partners strengthen the community so that all of the people and places served have the opportunity to thrive. With approximately $300 million in assets under management, TGKVF is the largest community foundation in Central Appalachia and ranks 82nd among community foundations nationwide. TGKVF distributes over $13 million annually to health, education, community economic development, basic needs, and arts and culture initiatives targeting Boone, Clay, Fayette, Kanawha, Lincoln, and Putnam counties, as well as statewide scholarships. Before joining TGKVF in 2016, Michelle was the CEO of the Kanawha Institute for Social Research & Action, Inc., a nonprofit organization that strengthens families through health, employment, asset development, and learning initiatives. Michelle's original career in chemical engineering brought her to West Virginia in 1993 to work for Union Carbide (now Dow).
Michelle's chemical engineering undergraduate degree was conferred at City College of New York. Additionally, she has two master's degrees – one in community economic development (CED) from Southern New Hampshire University and another in engineering management from Marshall University and a doctorate in CED. As part of her professional development, Michelle studied impact investing at the University of Oxford, Saïd Business School, and nonprofit management and leadership at Harvard University, John F. Kennedy School of Government.
Michelle lives a life of community service and is actively engaged with several organizations in West Virginia, the Appalachian region, and nationally. She is a board member of Women for Economic and Leadership Development (WELD), WV Women's Business Center, Charleston Rotary, and Charleston Regatta Commission. In the philanthropy sector, Michelle serves as a co-chair of the Steering Committee of the Appalachia Funders Network, board member of Philanthropy West Virginia and Invest Appalachia, and founding member of African American Philanthropy in Action (a giving circle). She is the President of the Charleston-Institute (WV) Chapter of The Links, Incorporated and a member of the Charleston-Institute Alumnae Chapter of Delta Sigma Theta Sorority, Incorporated. Additionally, she has served as the Minister of Administration of Ferguson Memorial Baptist Church since 1997. In 2020 Michelle launched Fostering Solutions, a podcast and blog, to encourage, enlighten, and empower. Her book, Maximizing Impact: Success Strategies for Dynamic Nonprofits, is scheduled to be released in February 2023.